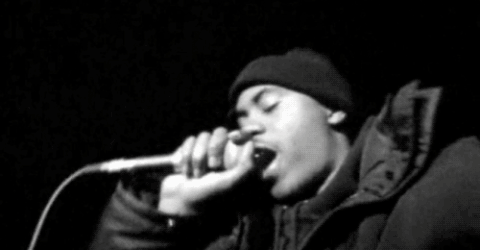 Source: Giphy
So you've decided to be a rapper, now the next step is actually getting people to listen to your music. You think you've done the right thing by reaching out to bloggers, other artists, and the people in your community, but the streets still ain't listening.
The problem? Well… YOU, of course. I know you're probably thinking, "me? what am I doing wrong?" Well, my little future rap legend, keep reading and I'll tell you exactly why.
1. You're promoting yourself in the comments.
Source: iStillloveherdotde (Instagram)
If I'm being completely honest, this is a bloggers pet peeve. Most of us (myself included) have information in our bio telling artist how to submit music. Even if a blogger hasn't listed their contact information in their bio (which is highly unlikely) the most professional way to get your music heard would be to email them anyway. Sometimes, a DM is acceptable, but to play it safe always send an email.
Be sure to include links to all your social media accounts, music, videos, and  interviews (if applicable), and also send a background story about yourself. Don't just say that your music is good and unique, tell how your music sets your apart from other rappers. Tell an interesting story about how you got your name, or the backstory behind track three. Bottom line — make yourself stand out! 
2. You're marketing yourself 
all

wrong.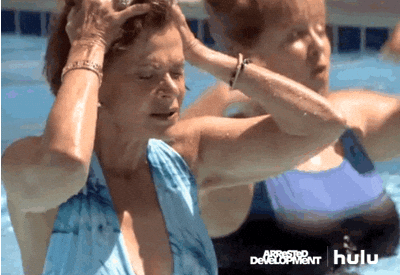 Source: Giphy
This is seriously pet peeve #2. I cannot stress how annoying it is to visit an artists' page only to see his feed full of "link in my bio" Soundcloud screenshots, or to see his Twitter feed full of Soundcloud links. No one is going to listen to your music this way. Think of creative ways to increase your following, engagement, and plays. Try including a snippet of your song along with the cover art. That immediately engages your followers, which will in turn drive them to clicking the link in your bio. You might even try including a song lyric as your Instagram caption, (we all know how important captions are) and then invite your followers to click the link in your bio to hear the full song.
3. You have no contact information in your bio.
How can you expect one to actually take your music seriously if you have no booking or contact info in your bio. Sure, if you send an email to a blogger you're more than likely to include all of your contact information, but what if they want to find you? It seems a bit unprofessional and inexperienced to leave out contact information. Some times I want to reach out to an artist that I think is hot and set up an interview or talk to them about promotion, only to find that there is virtually no way to get into contact with them other than their DM's. I don't think I need to revisit how improper that is.
4. No sign of a website, videos, etc.
The first sign of a serious artist is a website. I understand that as an independent artist it may be hard for you to come up with a website design or fund your own videos, but investing in yourself shows dedication.
The first step is purchasing a domain. GoDaddy.com and 1and1.com both offer 1-year domains starting as low as .99/year. Wix.com offers free websites for beginners and the interface is pretty straightforward. You might even try hiring a freelance web designer to design your site for as little as $40.
My suggestion would be to keep your domain the same as your rap name. Often times artists try to get too creative with their domains, and that just creates room for confusion. You want people's search for you to be as painless as possible.
5. Your music may actually suck.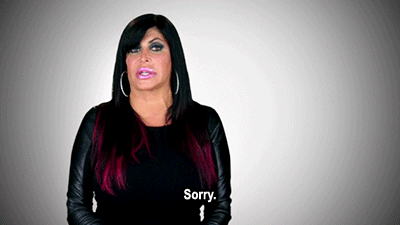 Source: Giphy
As much as this may hurt your feelings, it just has to be said. Sometimes bloggers don't bite, because your music just isn't ready. That's not to say that you're a bad artist, it simply means that the public isn't quite ready to hear you yet. Sometimes production isn't done quite right, lyrics need to be tweaked a little, or you need to spend a little more time working on finding your voice. Take some time to truly listen to your music, stop listening to "yes men", and prove to the blogs why they should promote your music.
While these tips aren't the holy grail of music promotion, they will help you in understanding why your music isn't getting the recognition that you think it should. Get in the lab and correct your mistakes, come back harder than ever, and most of all — never give up. 
Peace, love, and good vibes, 
xo, Kenya Rae